100% of all Teva iconic straps are now made from recycled polyester, made from plastic water bottles, which are diverted from landfills. Teva has repurposed over 72.8 million plastic water bottles and over 68,000 pounds of post-industrial polyester fiber and textile scrap. The vast majority of the leathers used in Teva footwear product(s) are sourced from Leather Working Group ('LWG') certified tanneries which, maintain protocols that promote sustainable and appropriate environmental business practices within the leather industry. At Teva, our mission is to design earth-friendly product that utilizes more preferred materials at every step of the process, including our packaging materials.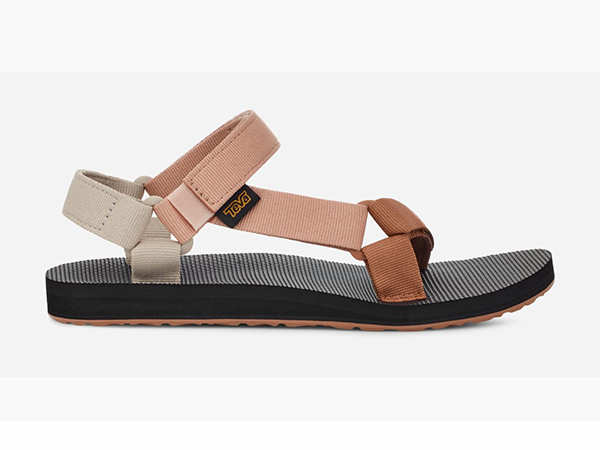 Hurricane XLT2 Men's Sandal
An infinitely versatile sandal, the Hurricane XLT2 is outfitted for enhanced traction while keeping you comfortable. Employing recycled materials and supportive midsole, our iconic sports sandal is up for any adventure.
Quick-dry webbing made from recycled plastic using traceable, verifiable REPREVE® polyester yarn by Unifi® supports your foot and stands up to abuse
Easy hook-and-loop closure comes on and off quickly and gets the fit just right, Injection-molded strap ends for quick and easy grip and adjustability
Robust EVA footbed for enhanced comfort built for all-day wear
EVA-foam midsole for lightweight cushioning, Nylon shank stabilizes and supports your foot on uneven terrain
Rugged Durabrasion Rubber™ outsole stands up to abuse and supplies great traction
Treated with Life Naturals, a resonsibly sourced peppermint-based antimicrobial that fights the growth of odor causing bacteria
Sustainability Initiative(s): Vegan, Webbing made from recycled plastic using traceable, verifiable
REPREVE® polyester yarn by Unifi®
Best for: day hikes, light hikes
Half pair weight for size W7,M9,I2/3,T4,K13,Y4: 10.25oz
RN 88276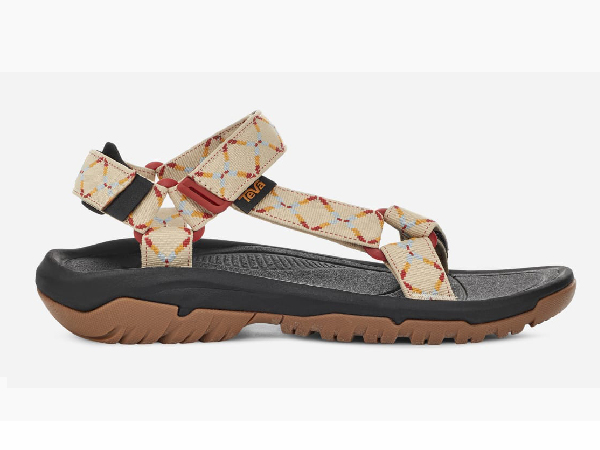 Original Universal Sandal For Women
From a Grand Canyon raft in 1984 to docks, stoops, and sidewalks around the world, one of Teva's very first sandal stands as a testament to timeless comfort and utilitarian style.
Quick-dry webbing made from recycled plastic using traceable, verifiable REPREVE® polyester yarn by Unifi® supports your foot and stands up to abuse, Universal Strapping Stytem™, Multiple points of adjustability let you dial in the absolute perfect fit
Easy hook-and-loop closure comes on and off quickly and gets the fit just right
Molded EVA midsole with heel cupping and arch cookie for added support
Rubber outsole for durability and traction
Treated with Life Naturals, a resonsibly sourced peppermint-based antimicrobial that fights the growth of odor causing bacteria
Sustainability Initiative(s): Vegan, Webbing made from recycled plastic using traceable, verifiable
REPREVE® polyester yarn by Unifi®
Best for: all-day wear, festival wear, getting around town, water activities
Half pair weight for size W7,M9,I2/3,T4,K13,Y4: 5.5oz
RN 88276