Rubber Boots
Being from the Pacific Northwest we know that nothing gets cold faster than wet feet. Our men's winter boots, men's snow boots and other snow boots for men are all designed to keep your feet dry, warm and cozy. These 100% waterproof boots and slip-on boots are built to last. Constructed with Neo-Tech waterproof insulation, these winter boots are also lined with BOGS Max-Wick to evaporate sweat. Crafted with sustainable technology, our men's winter boots and snow boots keep you comfortable during the harshest of cold weather.
From men's casual boots to men's work boots, men's slip on boots and men's farm boots, all of our men's snow boots and men's insulated boots are waterproof and comfort rated to sub-zero temperatures.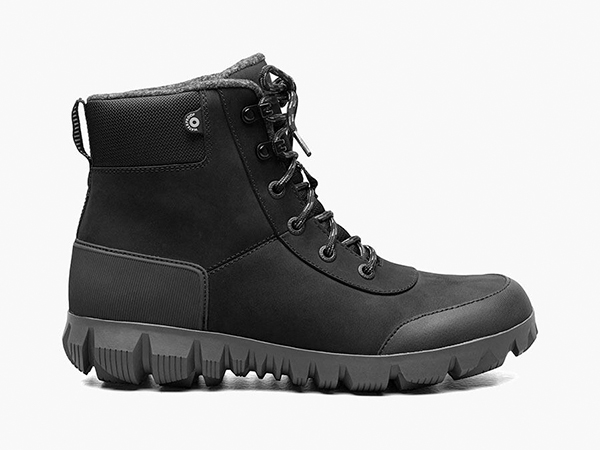 Arcata Urban Leather Mid – men
The Arcata Urban is our answer to winter weather. With plush, foot-warming lining, 100% waterproof, gold-certified leather, and GlacialGrip slip-resistant outsoles for winter's icier surfaces, these boots were built for the frozen tundra also known as your icy driveway.
100% Waterproof gold certified leather upper
DuraFresh natural bio-technology activates to fight odors
BOGS Max-Wick evaporates sweat to keep feet dry
Plush lining for warmth and comfort
BLOOM eco-friendly, algae-based EVA footbed that helps clean polluted water habitats
GlacialGrip slip resistant outsole for maximum traction on wintery surfaces
Comfort rated to -30°F/-34°C