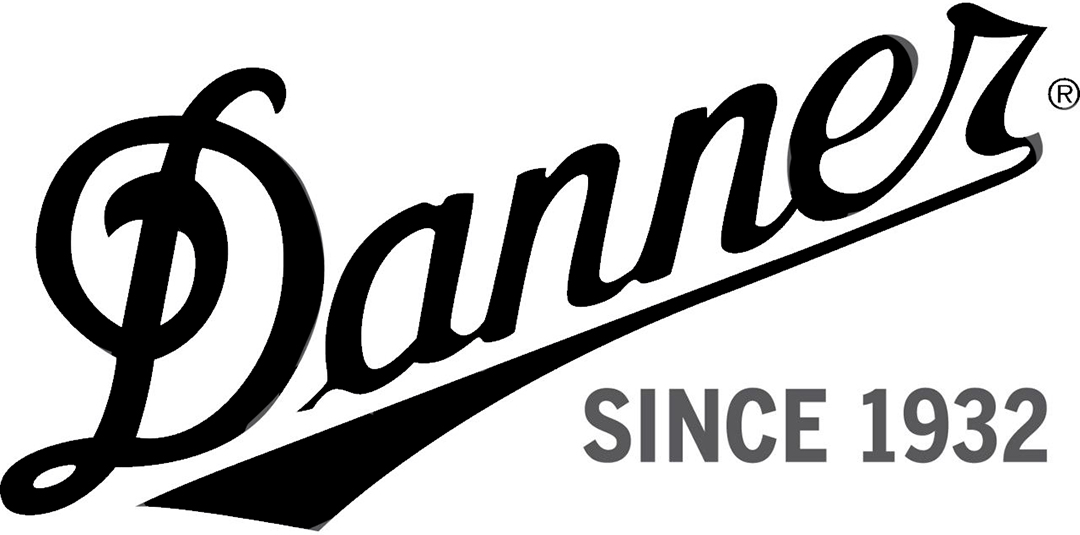 Work Boots
Almost always listed in the top tier of quality hiking and work boots, they're known for longevity, comfort, and design. Since 1932, Danner has been making top-quality boots for professionals and serious recreation. They offer men's and women's work boots, hiking boots, trail shoes, and accessories for those who love being outdoors.image
Danner Dry
Danner Dry is a waterproofing system used on some Danner footwear. It is essentially a one-way barrier that allows internal moisture (like sweat) to escape to avoid building up inside, while providing a 100-percent waterproof block against external moisture. It's most often found in their work boots and hiking boots.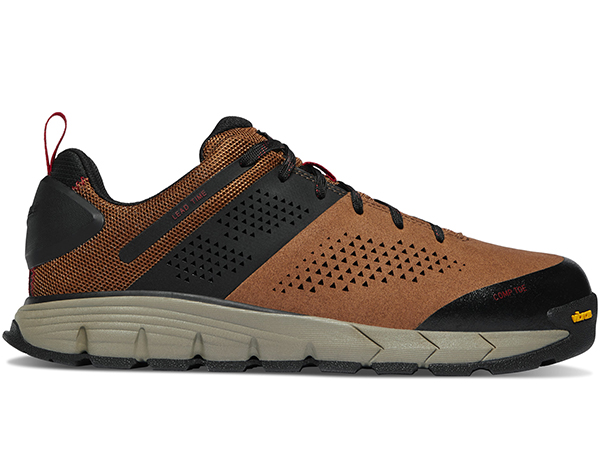 Lead Time – Style 12400
Brown Composite Toe (NMT)
Synthetic & Textile Upper – Danner combines synthetic leather with textile to create an upper with modern performance and timeless Danner® durability.
Mesh Lining – Lightweight and breathable for total foot comfort.
Electrical Hazard (EH) Protection – Meets or exceeds ASTM F2413-18 I/75 C/75 EH. Electrical hazard (EH) footwear is manufactured with non-conductive electrical shock resistant soles and heels.
Composite Toe (NMT) – Danner's composite toe is non-metallic, does not transmit heat or cold, nor will it set off metal detectors. As expected, it meets or exceeds ASTM F2413-18 M I/75 C/75 EH standards.
EVA Midsole – Known for its lightweight properties, EVA is a special polymer that provides excellent cushioning.
Vibram® Lead Time Outsole – The non-marking, oil-and-slip-resistant Lead Time Outsole offers versatile traction for both indoor and outdoor work environments.
EXO Heel System – The lightweight EXO Heel System provides a comfortable, secure fit via an external heel counter.
365-Day Warranty – If you suspect your purchase isn't up to our unrelenting standards, or is defective in any way, we want to make things right. Danner offers a 365-day warranty across our entire footwear line.
Bull Run Chelsea
Brown
Bull Run Moc Toe
6″ Brown, 6″ Brown Steel Toe, 6″ Tobacco, 6″ Black, 6″ Black Steel Toe, 8″ Tobacco, 8″ Tobacco Steel Toe, 8″ Tobacco Black Wedge
Bull Run
6″ Brown Cristy, 6″ Tobacco Cristy, 6″ Black, 8″ Brown Cristy
Cedar River
6″ Brown, 6″ Brown Aluminum Tow, 8″ Brown, 8″ Brown Aluminum Tow
Vicious
4.5 Brown.Orange, 4.5 Brown/Orange Composite Toe (NMT), 4.5 Brown Orange MET.NMT, 4.5 Black, 4.5 Black Composite toe (NMT), 4.5 Slate Black Composite Toes (NMT), 4.5 Hot Weather Composite Tow (NMT), 8* Brown, 8* Brown Composite Toe (NMT), 8″ Brown Insulated 400G Composite Tow (NMT)
Steel Yard
6″ Brown, 6″ Steel Tow, 6″ Steel Tow Wedge, 6″ Brown Steel Tow Wedge, 6″ Steel Tow/Met Guard, 6″ Steel Tow 400G, 8″ Steel Tow, 8″ Steel Tow 400G, 11″ Tanner Dry, 11″ Tanner Dry Steel Tow
Quarry
Distressed Brown, Distressed Brown Alloy Toe, Distressed Brown Insulated 400G, Distressed Brown 400G Composite Toe (NMT), Brown, Brown Alloy Toe, Brown Wedge, Brown Alloy Toe Wedge, Black, Black Alloy Toe, Black Alloy Toe/MET Guard
Rain Forest
Brown, Black
Super Rain Forest
Black, Black Composite Tow (NMT), Black Insulated 200G
Crafter
6″ Brown, 6″ Brown opposite Toe (NMT), 8″ Brown, 8″ Brown Composite Toe (NMT) 8″ Brown Insulated 600G Composite Toe (NMT), 3″ Brown Hot Weather
Power Forman
Brown, Brown Composite Tow (NMT)
Stronghold
6″ Dark Brown Composite Toe (NMT), Dark Brown
Wildland Tactical Firefighter
8″ Black Smooth-out, Black
Caliper
8″ Brown Aluminum Toe, 8″ Brown, 6″ Brown, 6″ Brown Aluminum Toe, 6″ Black Aluminum Toe, 3″ Brown Aluminum Toe, 3″ Black Hot Aluminum Toe
Field Ranger
6″ Brown, 6″ Brown Composite Toe (NMT), 6″ Gray, 6: Gray Composite Toe (NMT),
Black Bet
3″ Brown Composite Toe (NMT)
Danner Logger
Black, Brown
Riverside
3″ Brown.Green, 3″ Brown/Orange Hot Steel Toe, 3″ Black Steel Tow, Gray/Orange, Gray/Blue Steel Toe, Brown/Green Steel Tow
Modern Firefighter
8″ Black Composite Toe (NMT)
Crucial
6″ Brown opposite Toe (NMT), 8″ Brown, 8″ Brown Composite Toe (NMT)
Run Time
3″ Black ESD Composite Toe (NMT), 3 " Brown Composite Toe (NMT), Black Composite Toe, 3″ Dark Shadow Composite Toe (NMT)
Flashpoint
All Leather Black
Danner Romeo
3″ Brown