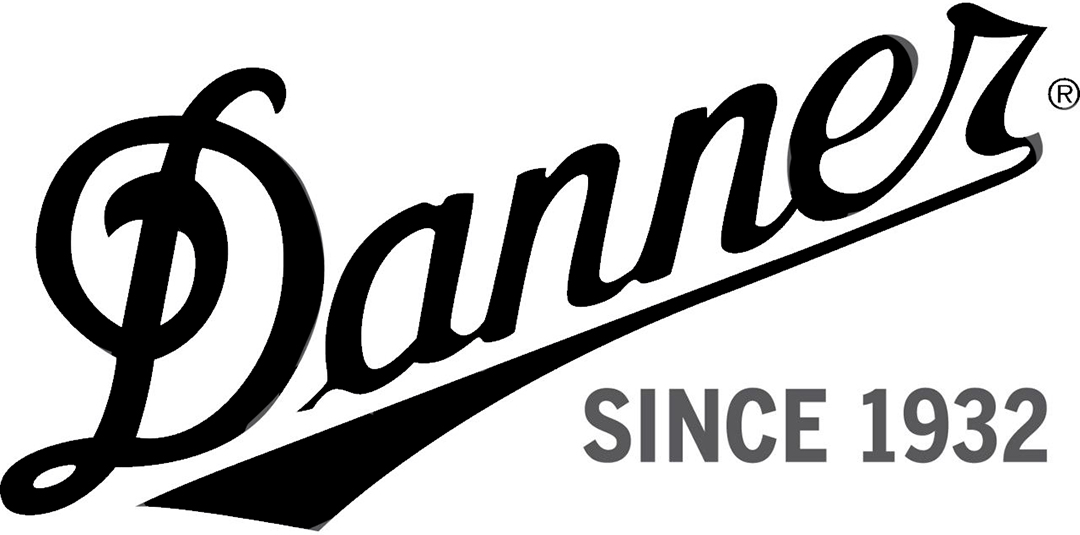 Work Boots
Almost always listed in the top tier of quality hiking and work boots, they're known for longevity, comfort, and design. Since 1932, Danner has been making top-quality boots for professionals and serious recreation. They offer men's and women's work boots, hiking boots, trail shoes, and accessories for those who love being outdoors.image
Danner Dry
Danner Dry is a waterproofing system used on some Danner footwear. It is essentially a one-way barrier that allows internal moisture (like sweat) to escape to avoid building up inside, while providing a 100-percent waterproof block against external moisture. It's most often found in their work boots and hiking boots.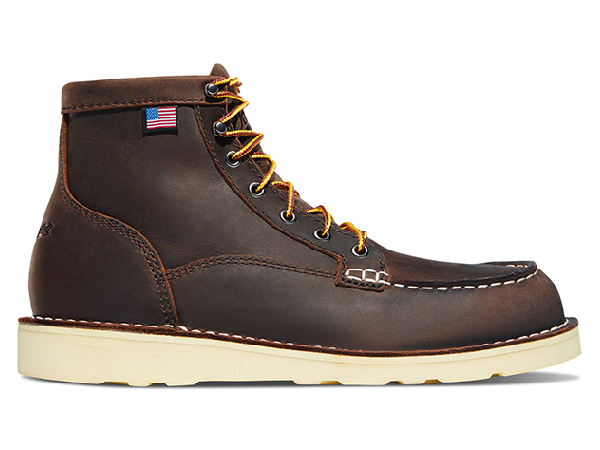 Women's Bull Run Moc Toe
Constructed of full-grain leather and lightweight, durable Danner wedge outsoles, the unlined Bull Run work boot may look like a simple design at first glance. However, the trained eye will notice the intricate stitching, the hand of the leather, and how all of the parts work together to simply create a product that is built to last.
Full-Grain, Oiled Leather Upper
After incorporating oil into the tanning process, we take the oiled, full-grain leather and put it through a series of rigorous testing to ensure its strength and durability. This form of leather is more resistant to water and other liquid damage and requires less maintenance over time.
Unlined Leather Upper
Lighter weight with cool comfort in warmer temperatures, our unlined leather boots will mold perfectly to your foot.
Electrical Hazard (EH) Protection
Electrical hazard (EH) footwear is manufactured with non-conductive electrical shock resistant soles and heels.
Removable OrthoLite Footbed
Three layers of varying density are combined for maximum cushioning and support. The entire footbed is made of open-cell polyurethane for better heat dissipation and air circulation.
Danner Wedge Outsole
The non-marking, oil-and-slip resistant Danner Wedge outsole provides cushioning, lightweight support, traction, and won't track debris. The soft polyurethane compound is designed for maximum comfort for long days on smooth indoor surfaces, such as concrete and wood. Not recommended for daily use on asphalt.
Stitchdown Construction
Handcrafted to provide a wider platform, our legendary stitchdown construction offers increased stability underfoot. Many of our stitchdown boots can be recrafted.
How It Fits
Portland made women's specific 329 last has a low profile fit for everyday wear, whether on the trail or urban exploring. It's designed to be worn with a full-length footbed and fits true to size.
Recraftable
Extend the life of your boot with our recrafting services. This boot is eligible for a number of paid services, including part replacement, leather care and restitching. See our Recrafting page.
365-Day Warranty
If you suspect your purchase isn't up to our unrelenting standards, or is defective in any way, we want to make things right. We offer a 365-day warranty across our entire footwear line.