Snow Boots
Each new pair of Kamik footwear comes withover 120+ years of history and expertise. That's not to say we're old fashioned. Even after over a century of proven quality, we're still looking for new, sustainable ways to improve— from Kamik's manufacturing process right down to the finished product. It's a longstanding commitment to keeping feet warm, dry, comfortable, and happy.
Innovative DRI-CAVE™ Technology helps removes moisture for ultimate warmth and comfort. All of the materials and seams (visible and invisible) are specially treated with waterproof tapes and sealants to block moisture and keep feet totally dry. The waterproof bottom provides a great barrier between feet and snow or water, enabling you to stay dry no matter the weather. Kamik's proprietary waterproof membrane prevents any water/snow from getting in, keeping feet dry, wherever the journey takes you.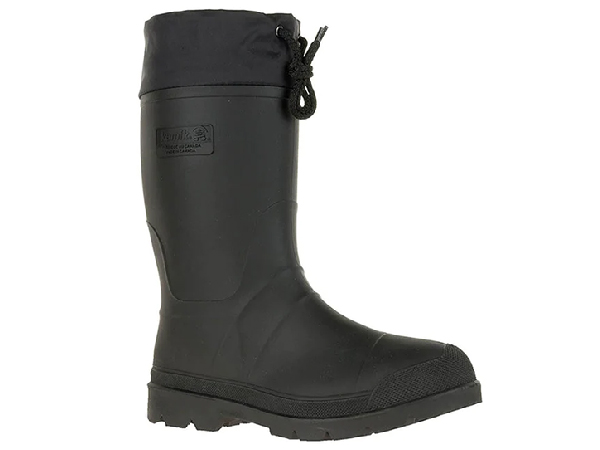 The FORESTER Winter Boot
If you're looking for insulated rubber boots that will stand up to bad weather, you've found them with Kamik's Forester. Built to perform, these winter rain boots are 100% waterproof, oil and acid resistant, and made to last. If you're on the hunt for men's winter boots that are ready for wherever the trail leads, look no further.
Height: 14 inches
Weight: 4.6 lbs per pair
Circumference (based on size 9): 15 15 ⁄ 16 inches
Made in Canada with domestic and imported materials
Comfortable down to -40°F
Vegan-friendly
UPPER
Waterproof synthetic rubber boot with adjustable nylon collar
8mm Thermal Guard removable liner (100% recycled content)
Adjustable nylon collar
Moisture wicking lining
OUTSOLE
Oil and acid resistant
EXPLORER synthetic rubber outsole