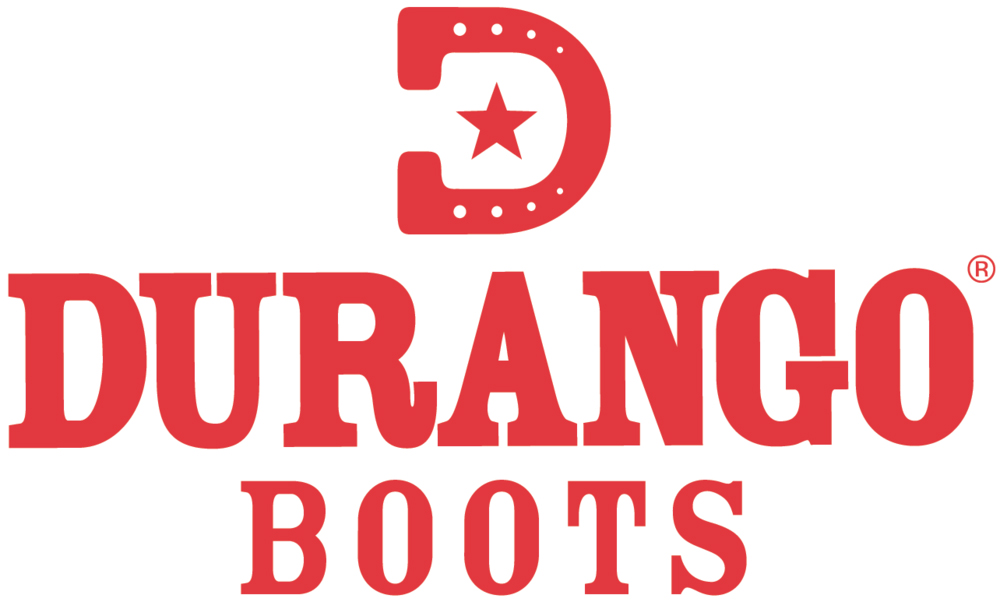 Western Boots
Durango® Boots are industry leading boots built on traditional silhouettes that are paired with the latest innovations in comfort technology that hold up to whatever you put them through. Durango's brand philosophy is being committed to making durable boots men, women and kids can rely on. We combine the latest materials and advanced concepts with decades of western boot building experience to craft boots that are uniquely capable and comfortable. Whether working, riding, or roping, Durango Boots are made for what you do.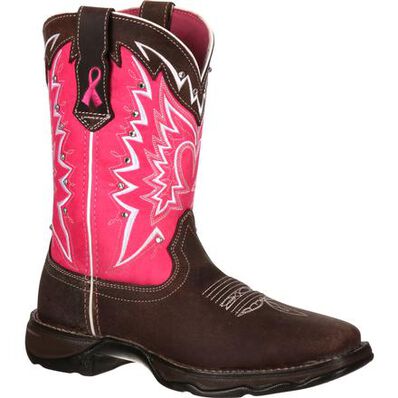 Lady Rebel™ by Durango®
This style has a dark brown foot with a bright pink full-grain leather shaft. The pink shaft is adorned with embellishments and white stitching and each pull tab features a pink ribbon.
Durango® made these pull-on boots comfortable, too. A contoured, removable footbed provides cushioning and ventilation. Additional comfort comes from the Cushion Flex insole and molded EVA midsole along with a tempered steel shank which provides support to your foot to wear these boots all day!
The 10-inch boots have a double-row welt stitch, 1 1/2-inch Rocker heel and a square toe.
Don't overlook the cool soles of these women's boots, either. The dual-density rubber outsoles are translucent to display a pink ribbon graphic.
Make a difference in the world just by retail shopping. Get a pair today!