Hunting Boots
Do one thing and do it right. For over a century, that's what Lacross Footwear has been doing — making the best rubber boots. Period. Boots that won't let you down. Boots that know a thing or two about toughness, durability, and comfort. Whether for hunting, working, or tending the land upon which they tread, Lacross boots give you the freedom to focus on what matters most to you. Because that's what matters most to us.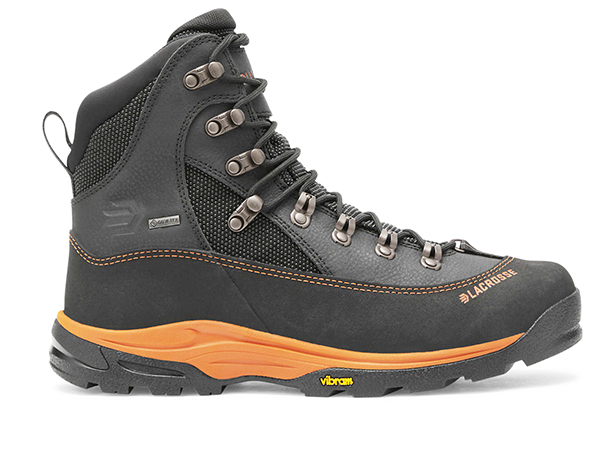 Ursa MS – men
To build a durable hunting boot that will stand up to seasons of wear on rough terrain, we teamed up with a group of experienced backcountry hunters to learn from their insights. After four years of testing and development, the result is the Ursa MS, a boot designed to get you further into the wilderness. An upper made of SuperFabric® and Tec Tuff is incredibly abrasion resistant. A GORE-TEX liner is waterproof and breathable. Designed for mountain terrain, the Vibram® MONT outsole maintains its performance at low temperatures and stands up to extreme conditions.
Gore-Tex
100% waterproof and breathable GORE-TEX liner is engineered to keep your feet dry and comfortable – even in extreme conditions.
Leather & Textile Upper
The SuperFabric® textile and TecTuff polyurethane-infused leather upper provides extreme abrasion-resistance and lasting durability.
Bi-Fit Board
By combining the shank, lasting board and midsole into a single unified piece that is molded to match the shape and contours of our boots, we were able to reduce a significant amount of weight from the boot without sacrificing support.
HexGuard Rand
We've added a HexGuard rand around the entire boot for extreme abrasion resistance and lasting durability.
Vibram® Mont Outsole
Formulated for mountaineering and trekking, this outsole provides durability and traction in cold, rugged conditions.