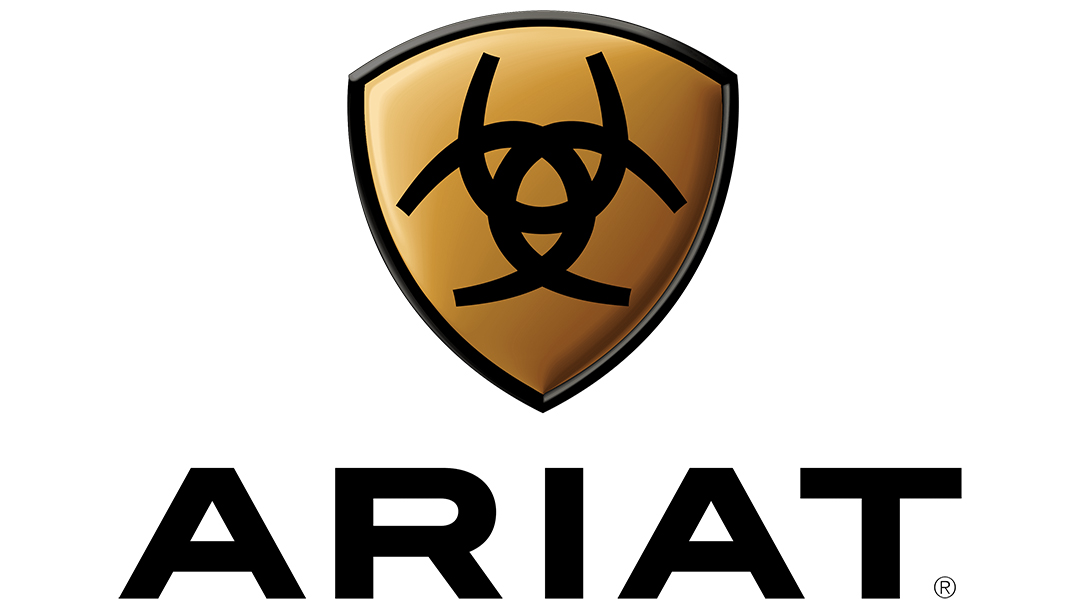 Work Boots
Ariat work boots are extremely versatile—and they're designed to perform. Whatever your line of work, Ariat work boots will show up every day that you do. These boots have got great durability, comfort, and strength to withstand external pressure. So, if you are tired of protecting your feet from falling objects at the worksite then I think Ariat work boots can save your soul. And yes, these are affordable too!
Work boots are all about comfort, protection and durability and Ariat will stand up to your expectations. With each variant, Ariat has made sure that it provides the best product to its each user. This is what makes it the most trusted brand in the industry.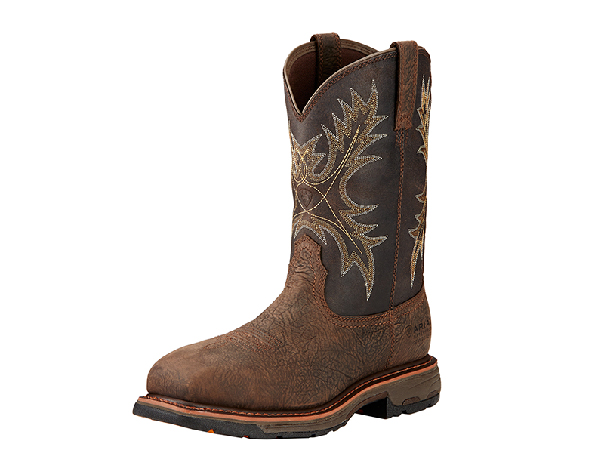 WorkHog Waterproof Composite Toe Work Boot
It's Arit's classic WorkHog® to the core, in a new version that can stand up to challenging wet conditions. Waterproof construction and a composite safety toe keep feet dry and protected while tonal leather detailing complements this boot's hardworking performance.
ATS® Max extra-wide shank for maximum support and less fatigue
Waterproof PRO construction with an impermeable barrier
U-Turn® Entry System allows easier entry for high arches
Waterproof leather
Lightweight EVA midsole for shock absorption
Durable oil- and slip-resistant Duratread™ sole
Self-cleaning with non-tracking sole tread design
90° heel
Goodyear welt construction
Stability chassis
Big Rig Composite Toe Work Boot
Big Rig Waterproof Composite Toe Work Boot
Big Rig Waterproof Composite Toe Work Boot
Cascade 8″ Wide Square Toe Steel Toe Work Boot
Catalyst VX Work Wide Square Toe Waterproof Composite Toe Work Boot
Edge LTE Chukka MetGuard Composite Toe Work Boot
Edge LTE Moc Composite Toe Work Boot
Edge LTE Moc Waterproof Composite Toe Work Boot
Endeavor 6″ Waterproof Work Boot
Endeavor 8″ Waterproof Carbon Toe Work Boot
Groundbreaker 6″ II Waterproof Steel Toe Work Boot
Groundbreaker 6″ Work Boot
Groundbreaker Chelsea Wide Square Toe Waterproof Steel Toe Work Boot
Groundbreaker Chelsea Wide Square Toe Waterproof Work Boot
Groundbreaker Steel Toe Work Boot
Groundbreaker Wide Square Toe Steel Toe Work Boot
Groundbreaker Wide Square Toe Waterproof Steel Toe Work Boot
Groundbreaker Wide Square Toe Waterproof Work Boot
Groundbreaker Work Boot
Groundbreaker Work Boot
Groundwork Waterproof Steel Toe Work Boot
Groundwork Waterproof Work Boot
Groundwork Work Boot
Intrepid VentTEK Composite Toe Work Boot
orkHog Waterproof Work Boot
Outpace™ Composite Toe Safety Shoe
Outpace™ Composite Toe Safety Shoe
Outpace™ SD Composite Toe Safety Shoe
OverDrive 8″ Wide Square Toe Waterproof Composite Toe Work Boot
Powerline 400G Waterproof 400g Composite Toe Work Boot
Rebar Flex Patriot Waterproof Composite Toe Work Boot
Rebar Flex Western VentTEK Incognito Work Boot
Rebar Flex Western Waterproof Composite Toe Work Boot
Rebar Wedge 6″ Work Boot
Rebar Wedge Moc Toe 6″ Waterproof Composite Toe Work Boot
Rebar Wedge Orgullo Mexicano Waterproof Work Boot
RigTek 8″ Wide Square Toe Composite Toe Work Boot
RigTek Wide Square Toe Waterproof Composite Toe Work Boot
Sierra Puncture Resistant Steel Toe Work Boot
Sierra Shock Shield Waterproof Steel Toe Work Boot
Sierra Shock Shield Waterproof Work Boot
Sierra Wide Square Toe Steel Toe Work Boot
Sierra Wide Square Toe Work Boot
Sierra Work Boot
Stump Jumper 6″ Waterproof Composite Toe Work Boot
Stump Jumper Pull-On Waterproof Composite Toe Work Boot
Terrain Wide Square Toe Steel Toe Work Boot
Treadfast 6″ Steel Toe Work Boot
Treadfast 6″ Waterproof Steel Toe Work Boot
Treadfast 6″ Waterproof Work Boot
Treadfast 8″ Waterproof Steel Toe Work Boot
Turbo 6″ Waterproof Work Boot
Turbo 8″ USA Assembled Waterproof Carbon Toe Work Boot
Turbo Chelsea Waterproof Carbon Toe Work Boot
Turbo Chelsea Waterproof Carbon Toe Work Boot
Turbo Moc Toe Waterproof Carbon Toe Work Boot
WorkHog 8″ Waterproof Work Boot
Workhog Pull-on Work Boot
WorkHog Waterproof Composite Toe Work Boot
WorkHog Waterproof Work Boot
WorkHog Waterproof Work Boot
WorkHog Wide Square Toe MetGuard Waterproof MetGuard Composite Toe Work Boot
WorkHog Wide Square Toe Steel Toe Work Boot
WorkHog Wide Square Toe Tall Steel Toe Work Boot
WorkHog Wide Square Toe VentTEK Composite Toe Work Boot
WorkHog Wide Square Toe VentTEK Work Boot
WorkHog Wide Square Toe Work Boot
WorkHog XT 8″ BOA Waterproof Carbon Toe Work Boot
WorkHog XT 8″ Side Zip Waterproof Carbon Toe Work Boot
WorkHog XT BOA Carbon Toe Work Boot
WorkHog XT Cottonwood Work Boot
WorkHog XT Patriot Waterproof Carbon Toe Work Boot
WorkHog XT Tumbleweed Waterproof Carbon Toe Work Boot
WorkHog XT VentTEK Bold Waterproof Carbon Toe Work Boot
WorkHog XT VentTEK Waterproof Work Boot
WorkHog XT Waterproof Carbon Toe Work Boot