Rubber Boots
Being from the Pacific Northwest we know that nothing gets cold faster than wet feet. Our women's winter boots, women's snow boots and women's ankle boots are designed to keep your feet warm and dry. Constructed with Neo-Tech waterproof insulation, these boots for snow are sustainable and lined with BOGS Max-Wick to evaporate sweat. Slip resistant boots made practical, not only do our women's winter boots keep you comfortable, these snow boots also provide a stylish escape from the harshest of cold weather.
From women's casual boots to Chelsea women's winter boots, slip on boots for women, all of our women's snow boots and men's winter boots are waterproof and comfort rated to as low as -72F/-60C.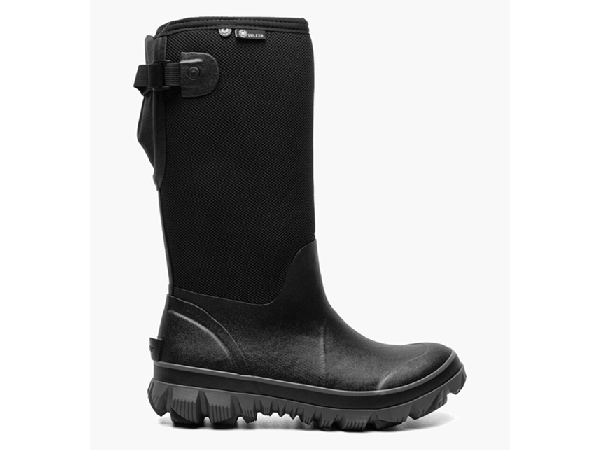 Whiteout Adjustable Yulex
When we first learned that the tinkerers at Yulex were making wetsuits out of natural rubber, we got excited. For a few reasons. For one, they figured out a formula to use more natural rubber in neoprene. For two, its natural rubber is sustainably harvested in Forest Stewardship Council-approved regions. And for three, the more natural rubber you use the better the boot performs. So, the Bogs Yulex boots seem to defy nature, because they're tougher, lighter and better performing. But these Seamless BOGS Yulex boots aren't defying nature. They're actually just giving it a little more love.
100% Waterproof
Constructed with 7mm Neo-Tech waterproof insulation
GlacialGrip slip resistant outsole for maximum traction on wintery surfaces
DuraFresh natural bio-technology activates to fight odors
Eco-friendly, algae-based EVA footbed that helps clean polluted water habitats
BioGrip slip resistant outsole
Bogs Max-Wick moves sweat away from your foot to keep you dry
Rebound cushioning provides lasting comfort
Fleece lining for warmth and comfort