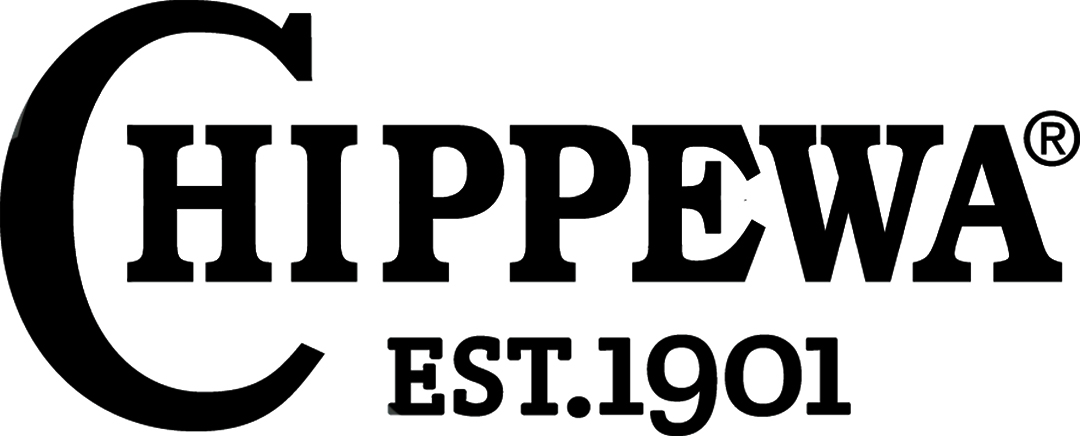 Work Boots
Chippewa Boots continues the tradition today, supplying top-quality rugged boots and shoes for every purpose. Built to honor the guts and determination of the loggers and engineers who paved the way, built the roads, and constructed our buildings, Chippewa is more than just a pair of boots. Every pair of Chippewa Boots is built with uncompromising quality and standard, to be the finest made, most reliable, authentic and rich in heritage luxuries.
Chippewa Boots are uncompromising in their quality; representing integrity, heritage, and performance by preserving a high-quality, authentic product made with the finest materials. As one of the oldest outdoor footwear brands in the world, Chippewa Boots will continue to provide overachievers everywhere with authentic and dependable classic high-quality footwear made to withstand countless adventures for years to come.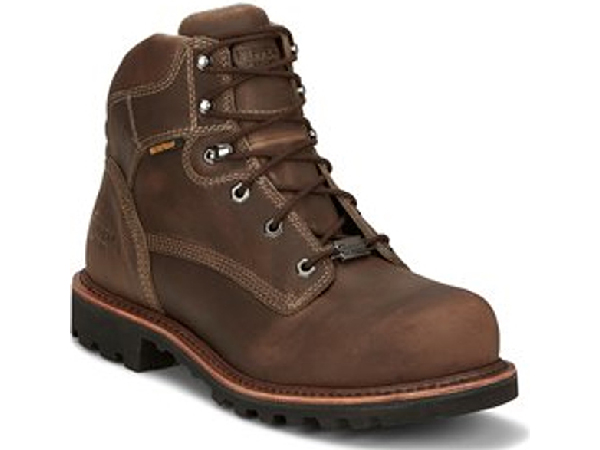 Chippewa Mens Boots 73201 BOLVILLE NANO COMP TOE
BOLVILLE NANO COMP TOE
The 6" Bolville Waterproof Nano Composite Toe Work boot is equipped to deliver the traction, comfort and safety you need in a versatile, low-profile design. It's crafted with a waterproof construction and durable waterproof leather, plus a nano composite toe for protection with a lightweight feel that won't weigh you down. On the ground, the abrasion-, oil- and slip-resisting Vibram® TC4+ Maltese outsole features a multi-directional cross lug pattern for all-terrain traction, a 90º defined heel for rugged work and outdoor activities and oversized medial lugs for stability. This electrical hazard rated boot has a triple ribbed steel shank and triple density Ortholite® removable insole insert for comfort underfoot.
Leather: SNOWPLOW FOSSIL FULL GRAIN WATERPROOF
Construction: GOODYEAR® STORM WELT
Lining: DRI-LEX® DRI-FREEZE® FANTASIA
Shank: Triple Ribbed Steel
Outsole: VIBRAM® TC4 PLUS MALTESE
Insole: TRIPLE DENSITY ORTHOLITE® REMOVABLE INSERT
Aldarion, Style# 55053
Balador, Style# 73020
Birhead, Style# 55068
Birkhead, Style# 55069
Bolvil, Style# 73201
Bolvil, Style# 73206
Bolvil, Style#: 73211
Colville, Style# 72125
CROSS TERRAIN, Style#: AE5003
CROSS TERRAIN, Style#: AE5014
CROSS TERRAIN. Style#: AE5004
Edge Walker, Style# 25335
Edge Walker, Style# 25336
Edge Walker, Style# 25341
Edge Walker, Style# 25342
Edge Walker, Style# 25346
Edge Walker, Style# 25347
Fabricator, Style# 31001
Graeme, Style# 55161
Hador, Style# 55025
Hador, Style# 55026
Paladin, Styl# 73050
Paladin, Style# 73060
Paladin, Style# 73100
Paladin, Style#73101
Paladin, Style#73103
Sador, Style# 73233
Serious Plus, Style# 72301
Serious Plus, Style# 72311
Serious Plus, Style# 72331
Super DNA, Style# 59410
Super DNA, Style# 59416
Super DNA, Style#59330
Super DNA, Style#59405