From the very beginning we've always thought differently. And done things differently too. From the slipper created by Cyrus and James Clark back in 1825 to the world's first foot-shaped shoe; from our kids' ranges in whole sizes, half sizes and a choice of widths to our state-of-the-art iPad foot gauge; from innovative underfoot cushioning to rapid prototyping and 3D printing, brilliant ideas are what set us apart.
Leonardo da Vinci described the human foot as "a masterpiece of engineering and a work of art". And to make sure we can look after it better than anyone else, we've studied it. From the cradle to old age. We've looked at the way it develops. We've scrutinised its biomechanics, the way it moves at work, rest and play. We've deliberated on what it takes to keep feet healthy and happy. And what we've learned is what helps us make the perfect shoes for you.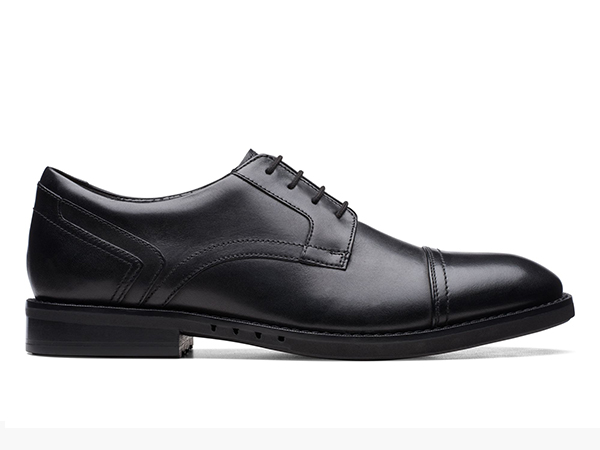 Un Hugh Cap Black Leather – Men's Dress
Smart Oxford shoe Un Hugh Cap is the timeless style that will never let you down. Perfect for formal and professional settings, this smooth leather silhouette makes use of an airy EVA sole to keep steps feeling lightweight – even when you've been on your feet all day.
Durable black leather upper
Lace-up fastening for a classic look and secure, adjustable fit
Breathable leather sock and lining
Lightweight EVA outsole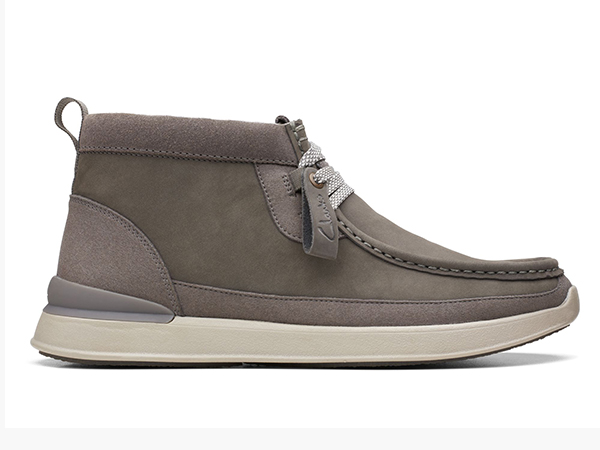 Race Lite Wally Grey – Men's Casual
An all-new sneaker spin on a Clarks icon, the RaceLite Wally melds our famous Wallabee boot with smart comfort features. Innovative MI-X technology stacks this sporty profile with high-rebound cushioning and shock-absorption – while layers of grey nubuck and ripstop nylons give a retro touch to a winter-ready design.
Responsibly sourced premium grey nubuck upper
Innovative MI-X technology combines a high rebound, lightweight bio-based EVA midsole with a multi-density, contoured, breathable footbed for ultimate support
Footbed is removable for customizable comfort
Heel tab assists easy on/off
Bio-based Braskem EVA midsole made using renewable sugarcane
Breathable sheepskin sock
TPU spoiler offers easy on/off
Rubber outsole delivers maximum durability