1898 is where it all began. Since then, Saucony has rightfully taken its place as one of the world's leading running companies. Built on a legacy of performance, Saucony continues to offer best-in-class running shoes, running apparel, and timeless retro footwear that has helped shape who we are today. The next great innovation has always been right at our fingertips—from speed shoes to trail running shoes and walking shoes to casual classics.
The company offers a variety of shoes, such as running, trail running, racing, walking, and a college collection. Each of these types of shoes utilizes specific technology relevant to the type of targeted activity. The shoes are designed for 3 main purposes: racing, running, and walking. Shoes are also made by focusing on the runner's foot size, type of running, arch type, pronation, and running location.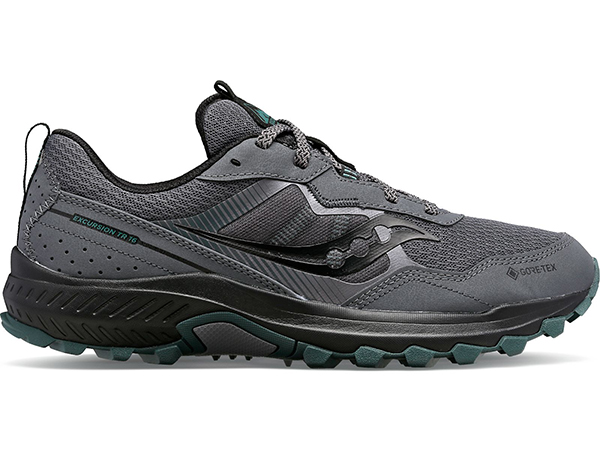 Men's Excursion TR16 GTX
Meet your all-around trail runner. An outdoor essential that's capable of taking you farther, the Excursion TR16 is up for anything. Springy and comfortable, it's designed with traction-ready grip that hugs any terrain you throw at it. Don't stop now.
Features & Benefits
Dependable trai shoe style with modern, rugged details for reliable performance for all-day comfort.
VERSARUN cushioning packs plenty of underfoot comfort no matter the destination.
Grippy outsole design with durable rubber for wherever the trail takes you.
Updated mesh upper offers you supreme breathability, so you can keep trekking without overheating.
SPECS
Support Level: Neutral Trail Running Shoe
Cushioning: VERSARUN
Lug Height: 4.5mm
Offset: 8mm(31/23mm)
Weight: Men's 10.01oz (286g)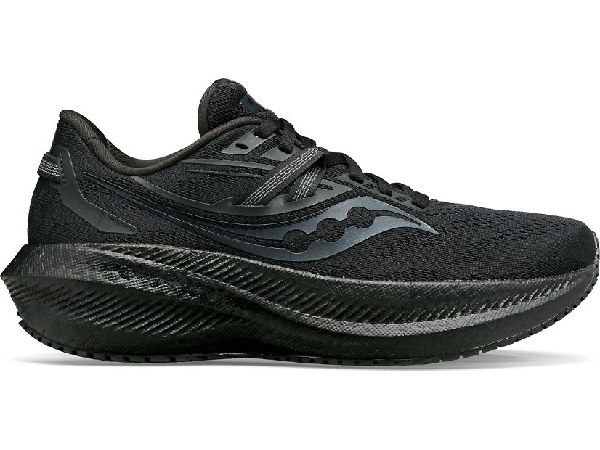 Men's Triumph 20
Gear up for a run you don't even have to think about (if you don't want to). With the Triumph 20, every detail supports maximum comfort and softness that lasts.
Features & Benefits
New PWRRUN+ foam cushioning is softer and lighter than ever before
Newly updated geometry gives you more cushion underfoot and a smooth, rocker feel
Fit details help you lock in the perfect feel without added pressure
Durable outsole rubber
APMA Certified – The American Podiatric Medical Association, APMA Seal of Approval/Acceptance Program recognizes products that have been found beneficial to foot health and of significant value when used in a consistently applied program of daily foot care and regular professional treatment.
SPECS
Sustainability: This style is vegan and contains recycled materials
Category: Neutral
Heel-to-toe Offset: 10mm (37mm heel/27mm forefoot)
Weight: Men's 9.7 oz. (274g)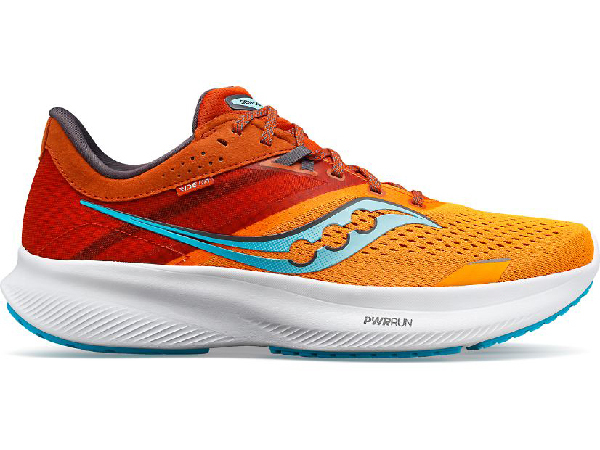 Men's Ride 16
It's comfort over everything in the Ride 16. Perfectly balanced with cushioning where you need it, this shoe is truly built to do it all. From the minute you lace up, you'll experience a smooth fit and feel like never before.
FEATURES & BENEFITS
PWRRUN foam midsole provides a softer stack of cushioning for your most comfortable run yet
Higher sidewalls allows your foot to sit into the shoe
SPECS
Category: Neutral
Heel-to-toe Offset: 8mm (35mm heel/ 27mm forefoot)
Weight: Men's 8.8oz (250g)
Sustainability: This Style is vegan and contains recycled materials